Vil du gerne lære at sejle i kajak? Så er det en rigtig god ide først at tilmelde dig et kajakkursus. Med et kajakkursus bliver du sat ind i alt lige fra sikkerhed, manøvrering og vind og vejr, hvilket kan være altafgørende, at du har viden om, hvis der skulle ske noget uforudsigeligt til vands.
Et kajakkursus gør dig også mere rolig og afslappet, når du skal afsted på egen hånd eller sammen med andre første gang, fordi du har det grundlæggende på plads. Vil du derfor gerne gøre det til en god oplevelse for dig selv og andre, er det en god ide at tilmelde dig et kajakkursus i nærheden af, hvor du bor.
Skal man have kajakkursus for at sejle i kajak?
Nej, det er ikke et krav, at du skal tage et havkajak kursus, inden du ror ud på vandet første gang i din egen kajak. Men, det er en rigtig god ide, da du lærer at blive hurtigere på vandet og også får den rette teknik. Det får dig både til at føle dig mere professionel, ligesom det også ser sådan ud for andre.
Ved at tage et kursus lærer du også at redde dig selv eller din makker, hvis I falder i vandet. Det er godt at kunne, da respekt for vand og hav er en nødvendighed at have – det er ikke ualmindeligt med stærk strøm i vandet i Danmark, så derfor bør det tages meget seriøst.
Overvejer du derfor at gøre noget mere seriøst ud af dine drømme om at sejle i kajak, starter du godt ud med et kajakkursus.
Hvad er et IPP2 kursus?
Når du søger efter kajakkurser, vil du med al sandsynlighed støde på kurser, der hedder IPP2. Det er egentligt niveau 2, men bliver i Danmark betragtet som et begynderkursus, da der ofte er risiko for vind og bølger ved kajaksejlads på havet i Danmark.
Relateret artikel: Begynderkajak
Den store forskel på IPP1 og IPP2 er, at der på det første ikke læres redningsøvelser, hvilket er ganske essentielt, hvis du gerne vil ro på havet. Selv når du roer nær kysten, er det nødvendigt at have redningsteknikker på plads, da der ikke skal meget til, før strømmen tager fat.
Et IPP2 kursus er derfor et begynderkursus for dig, der gerne vil lære at sejle i kajak i rolige og beskyttede områder. Langt de fleste består kurset. Når det sker, at folk dumper, er det især fordi, de har svært ved selvredning.
Så ja, du kan godt dumpe et IPP2 kursus. Men selvom du dumper et IPP2 kursus, må du stadig gerne ro i kajak. Kurset har så blot givet dig en indsigt i dine egne begrænsninger, og hvordan du bedst håndterer eller imødekommer det. Det gode er også, at du helt sikkert er en meget bedre roer, selvom du ikke ender med at stå med beviset i hånden.
Et IPP2 kursus tager 16 timer fordelt på 2 dage.
Hvilke kajakkurser er der?
Flere og flere får øjnene op for den skønne, danske natur og får lyst til at prøve at sejle i kajak. Derfor findes der i dag kajakkurser flere steder i Danmark, som alle er med instruktør og certificering.
Nogle gode kajakkurser er:
IPP2 Kajakkursus hos KajakOasen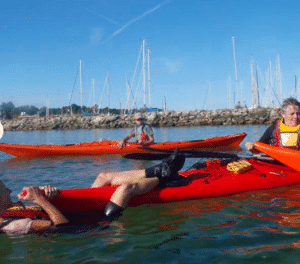 Hvis du er bosiddende i København, kan du tage et kajakkursus hos KajakOasen. Det foregår på Lammefjorden midt i flotte omgivelser. Du lærer alt om kajakroning, så du trygt kan færdes ved kysten i foråret og om sommeren. Det er et kursus på 16 timer fordelt over 2 dage og koster 2.090 kroner. 
IPP2 kajakkursus hos Karpenhøj Naturcenter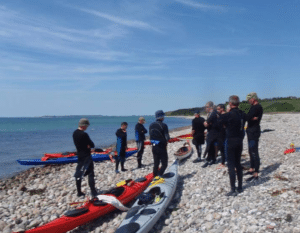 Kajakkursus hos Karpenhøj Naturcenter er endnu et godt sted for dig, der gerne vil være bedre i en kajak. Naturcenteret ligger mellem Mols Bjerge og Helgenæs og byder på noget af Danmarks bedste farvand for kajaksejlads. Her er sjældent bølger, hvorfor det er et godt sted at lære at ro i kajak. Alt imens kan du nyde det smukke landskab. Kurset varer over 2 dage og koster 1.995 kroner. 
Kajakkursus for begyndere i Fredericia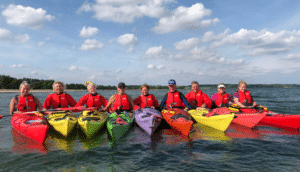 Kajakkursus for begyndere IPP2 i Fredericia afholdes af Getoutdoor.dk. Det bliver afholdt ved Østerstrand, men kan ændres hvis vind og vejr er for hårdt på kursusdagene. Fredericia har gode traditioner inden for kajak, hvorfor det er et rigtig godt sted at tage det. Inkluderet i kurset er alt udstyr og våddragt. Det strækker sig over 2 dage og koster 1.995 kroner. 
Bliv en god kajakroer med et kajakkursus
Som du kan se, er der mange gode muligheder for at komme afsted på et godt og lærerigt kajakkursus. Alle kurserne ovenfor er IPP2 og udføres af dygtige instruktører. Du er derfor helt sikker under hele kurset og bliver med garanti en meget dygtigere roer, end hvad du er i forvejen.
Det skønne ved et kajakkursus er, at det altid foregår i naturskønne områder. Du får derfor ikke kun mulighed for at blive endnu bedre til at ro i kajak – du kommer også til at udføre det i områder, som du måske får lyst til at udforske endnu mere til lands, når først du har fået dit kursusbevis.
En ting er i hvert fald sikkert. Der venter dig nogle helt fantastiske dage til vands, som gør dig helt naturligt træt, men som måske også får dig til at tørste efter mere. Bliver du fanget af kurset, kan du altid avancere og fortsætte på de andre kurser, der er, så du bliver en endnu dygtigere roer og kan tage afsted på tur, selvom vejret ikke byder på solskin og let vind.
Kajaksejlads er altid skønt, da det giver mulighed for at slå hovedet fra og bare være – og med den varierende natur vi har i Danmark, venter der dig en masse gode oplevelser, når du har været igennem et eller måske flere kajakkurser.
Læs dig til mere sikkerhed i kajak
Ved du allerede nu, at du gerne vil gøre noget mere seriøst ud af at ro i kajak, kan du selv gøre meget for at højne sikkerheden for dig selv og andre ved at lære, hvordan du klæder dig på bedst og planlægger ture til områder, der er optimale for kajak.
I bøgerne "Havkajakroer" (link til bog)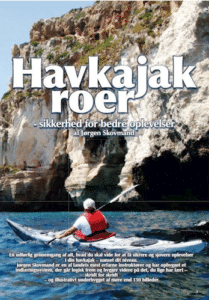 og "Havkajak" (link til bog)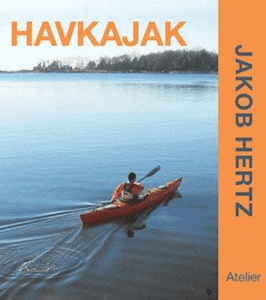 lærer du mere om sikkerhed, de mest basale færdigheder, gode områder i Danmark og Sverige til roning i kajak samt generelle tips til at blive en bedre kajakroer.
Jo bedre forberedelse, jo mere trygt og godt bliver oplevelsen for dig.